ABOUT KONCRETE CONSTRUCTION GROUP
Flashback to 1963 and discover the beginning of Koncrete Construction Group (KCG) when it took root at Leader, Sask. under the direction of Peter Guckert.  Known then as Koncrete Construction, Peter's business included construction, digging basements, and producing ready-mix concrete. The business has grown and services have expanded and, today, Peter's son Sheldon, along with his son Trey, own and operate KCG.  KCG is a dynamic company that has years of knowledge and experience to complete any project!
Safety
KCG has developed an extensive Safety Program for its employees and continues to update that program to reflect current industry standards and best practices. At KCG, we believe that safety is everyone's responsibility and encourage active involvement in all aspects of safety. KCG is a member of the Saskatchewan Construction Safety Association, ISNetworld, and ComplyWorks, and our health and safety program is recognized as a COR Certified program. We employ a Safety Officer, Certified Vehicle Inspection Officers, and operate a licensed Safety Inspection Station. This ensures safe planning, safe equipment, and a safe work environment.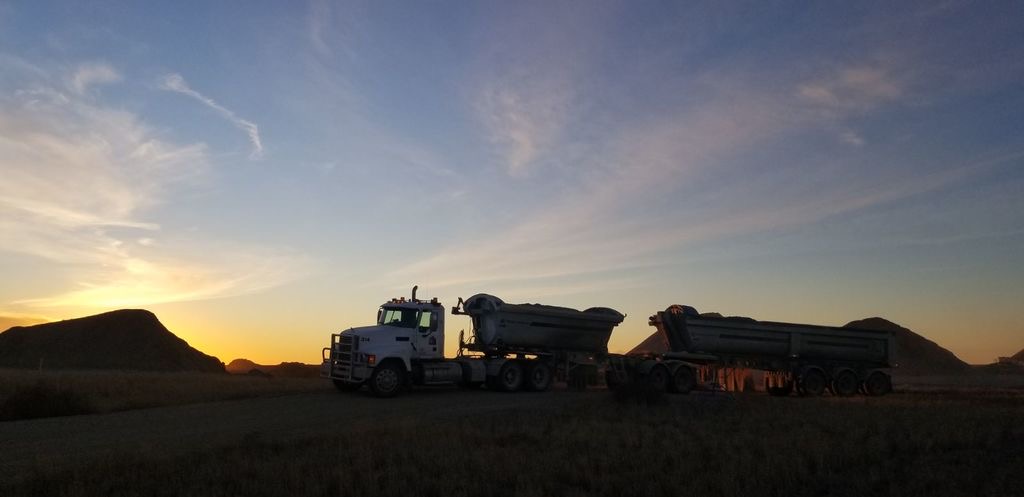 Careers
Koncrete Construction Group is proud of our employees and our employee retention but we are always on the lookout for highly motivated, hardworking individuals. KCG provides premium wages and comprehensive benefits to all full-time employees.
Please drop off your resume in person, email it to info@koncreteconstruction.com, or mail it to:
P.O. Box 156
603 Highway 21 North
Maple Creek, SK S0N 1N0